Our Team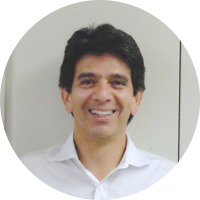 Ralph Gonzales, MD, MSPH
CHIEF INNOVATION OFFICER
Dr. Ralph Gonzales is Associate Dean for Clinical Innovation and Chief Innovation Officer for UCSF Health. His research has played a significant role in national and global efforts to combat antimicrobial resistance by improving antibiotic prescribing practices - the body of which provides a successful roadmap for translating evidence into practice, policy and public health. Dr Gonzales' research is multidisciplinary, patient-centered, and informed by relevant stakeholders and policy makers such as the CDC, NCQA, professional societies and community clinicians and patients. It represents the full spectrum of translational research - from practice guideline development, to implementation of innovative health care interventions, to conducting larger community-based trials to examine the comparative effectiveness of different health care interventions. 
Jessica Chao, PharmD, MBA
DIRECTOR
Jessica overseas day-to-day operations and leads CIC partnerships with industry and academia. Previously, she has led product design in various San Francisco startups as well as co-founded Healtho, a consumer health information company. She is also the co-founder of one of the largest health meetups in Seattle, the Seattle Health Innovators.
Jessica received her MBA from the Johns Hopkins Carey Business School in 2012 while she concurrently completed her Residency in Health System Pharmacy Administration at Johns Hopkins Medicine. She also holds a Doctorate in Pharmacy and BS in Biochemistry from the University of Washington. While in college, she attended the UW Academy, an early entrance program for young scholars to attend university at an early age. 
Jan Yeager, MDes
SERVICE DESIGNER
Jan brings 20+ years of experience apply design strategy, human-centered design methods, and design research to advance innovation within companies across a range of industries. She is building service design capability within the Clinical Innovation Center to accelerate innovation for the care delivery system employing a combination of systems thinking, behavior change theory, and technical expertise in insight generation, human factors, visual modeling and prototyping.
Jan holds a BA in Anthropology from the University of Arizona, a BFA in Communications Design from Pratt Institute and a MDes in Human-Centered Design from the Institute of Design, Illinois Institute of Technology. 
Aimee Williams, MPH
PROJECT MANAGER
Aimée brings 10 years of public health and project management experience driving cross-collaboration at universities, hospitals, and government agencies. Known as a "go to" person for applying data-driven approaches to problem solving, optimizing scarce resources, and creating impactful, human-centric health programs. Aimée's interests lie in access to healthcare, whole person care, and improving health outcomes.
Aimée received her BA in Communication Studies from Cal Poly, San Luis Obispo and her MPH from the UCLA Fielding School of Public Health.