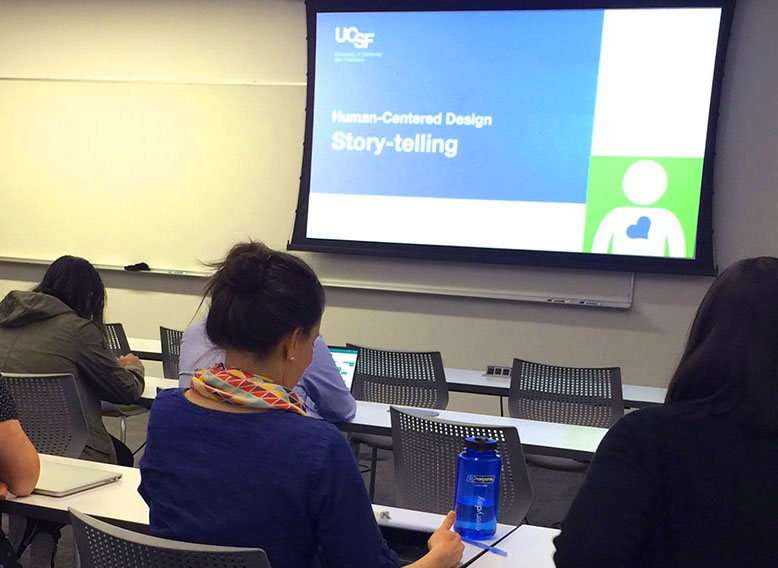 ---
We build design thinking capacity across the organization through a growing suite of learning experiences. Current offerings include:
---
EPI 243 | HUMAN-CENTERED DESIGN
This 10 week course teaches foundational knowledge of human-centered design in a virtual studio environment.
Participants gain practical application of design methods and tools as they work in teams to solve real problems in public health and medicine.
The course is an elective in the Implementation Science Certificate Program and is open to clinicians, public health practitioners, and healthcare/health services researchers.
More information can be found here:
---
WHAT IS DESIGN THINKING                  This workshop introduces the characteristics of design as both a domain of knowledge and practice and a process. It illustrates how various methods, tools and modes of reasoning are employed in activities across the design process. Participants put on their design thinking caps in some hands on exercises.
90 minutes
Faculty, Improvement Specialists, Managers and Directors interested in infusing design thinking into improvement work or in bringing ideas forward.
---
COMMUNICATE WITH IMPACT          This workshop introduces underlying design principles to presenting information that increase readability and cognitive processing. Participants engage in hands on exercises to apply these principles to increase effectiveness and impact of an example communication.
90 minutes
Anyone accountable for inspiring teams and leadership to action including students and residents who participate in and communicate their improvment activites to stakeholder audiences